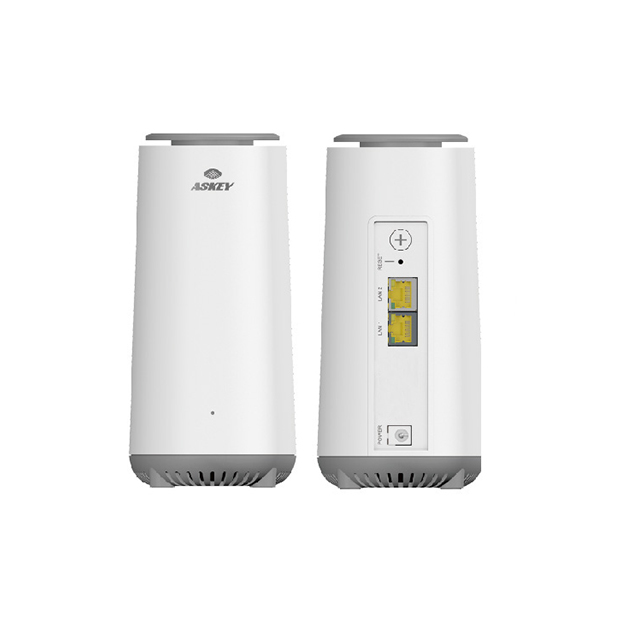 AP5660W
Wi-Fi 6 Tri-Band Mesh Extender
The Askey Wireless Mesh Advanced Mini is ideal to optimise the existing Wi-Fi network and extend its range for hard to access places.
Because it's 802.11k/v/r compliant, it allows multiple wireless nodes to connect with each other without having an Access
Point between them, thus providing reliable connectivity between each node, using best path selection technology that
minimises convergence risks for latency-sensitive video traffic.
Tri-band, this Solution has a dedicated backhaul connection that helps maximize internet speeds for 4K streaming and
connections to multiple devices,, and enables Askey wireless nodes to deliver internet speeds as fast as the primary router.
This is the ideal Connectivity Solution – expandable, reliable and totally in-line with today's increasing bandwidth demands.
The Askey Wireless Mesh Advanced Mini delivers high-speed Wi-Fi to the whole home, thus allowing all the family's devices to enjoy a stable and fast connection with the internet for uninterrupted surfing and content streaming, which makes it ideal for large houses and complex topologies.

Reliable and stable, the connection is fast to be established as the Askey Wi-Fi Mesh Advanced Mini with very simple pairing by existing routers. The WPS pairing and the dedicated App make this Solution even simpler and faster to be paired.

For Ethernet wired houses and areas subject to Radio Interferences, the Askey Wi-Fi Mesh Advanced provides Aggregation of Wired & Wireless for a faster and more reliable connection. Its optional Zero-Wait Dynamic Frequency Selection (DFS) enables it to hop from channel to channel for avoiding interference, disconnections and reduce latency.