Askey Joins Taiwan's Experimental 5G Open Infrastructure Platform
Taipei, August 7, 2020. At the invitation of the Ministry of Economic Affairs' Industrial Development Bureau, Askey Computer Corporation has joined Taiwan's experimental 5G open infrastructure platform, which will work with the TIP (Telecom Infra Project).
At present, the open core network has been deployed, boosting opportunities for Askey to partner with international telecoms and to penetrate the global supply chain.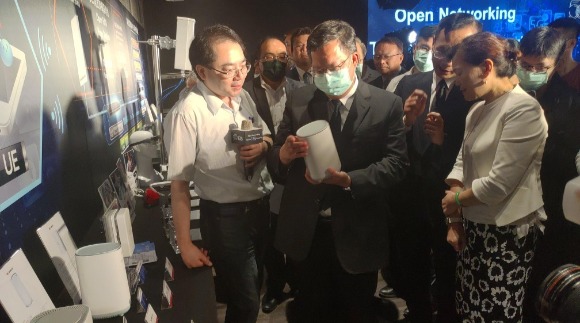 According to Askey, along with the evolving global industrial ecosystems amid US-China trade war, the launch of 5G technology, and the innovation of open infrastructure, Taiwan has benefited from its mature and flexible ICT sector to accelerate structural transformation. In the 5G era, Taiwan's ICT companies have become increasingly impactful, among which is Askey that has been leveraging its tailored solutions as a strength to respond rapidly to the needs of various segments of vertical markets. In recent years, Askey has transformed itself from a device provider into a solution partner that proffers more end-to-end and value-added solutions for different market segments. With 30 years of expertise in developing ICT devices and robust R&D capabilities, Askey looks forward to delivering comprehensive smart solutions to customers worldwide, and to expanding the range of 5G applications.