EAO2522P
Outdoor Wi-Fi 6 AP with 5G NR
Dual-Band Dual-Concurrent MU-MIMO Wi-Fi 6 access point with 5G Sub6 and SFP+Multi-WAN connectivity
The Askey EAO2522P is a ruggedized carrier-grade, DBDC MU-MIMO Wi-Fi 6 outdoor access point, designed specifically to withstand harsh weather conditions in outdoor environment. It delivers a maximum 1.8Gbps aggregate link rate with concurrent 2.4GHz and 5GHz Wi-Fi radio.
Featured with multi-WAN connectivity to support ultra-fast 5G Sub6 mobile broadband up to 2Gbps downlink rate, or SFP+ for fiber broadband backhaul, EAO2522P is ideal for smart city, smart transportation, large campus, rural broadband and public Wi-Fi access services deployment.
Gigabit Ethernet/SFP+ WAN or optional 5G NR* are configurable for WAN failover design, providing solid connection for backhaul resilience. The uplink gigabit Ethernet is also combined with PoE++ (Power over Ethernet) support that eliminates the extra power cable.
*5G NR is optional.
Dual-Band Dual-Concurrent 2.4GHz and 5GHz
Support AP and Router modes
Standalone or managed by TR069 centralized cloud Wi-Fi management
5G Sub6 for up to 2Gbps UL and DL high-speed mobile broadband*
SFP+ slot for gigabit fiber backhaul
Pole and wall mountable IP67 weatherproof,
All weather -40°C to 70°C
IEEE 802.3bt PoE++ power input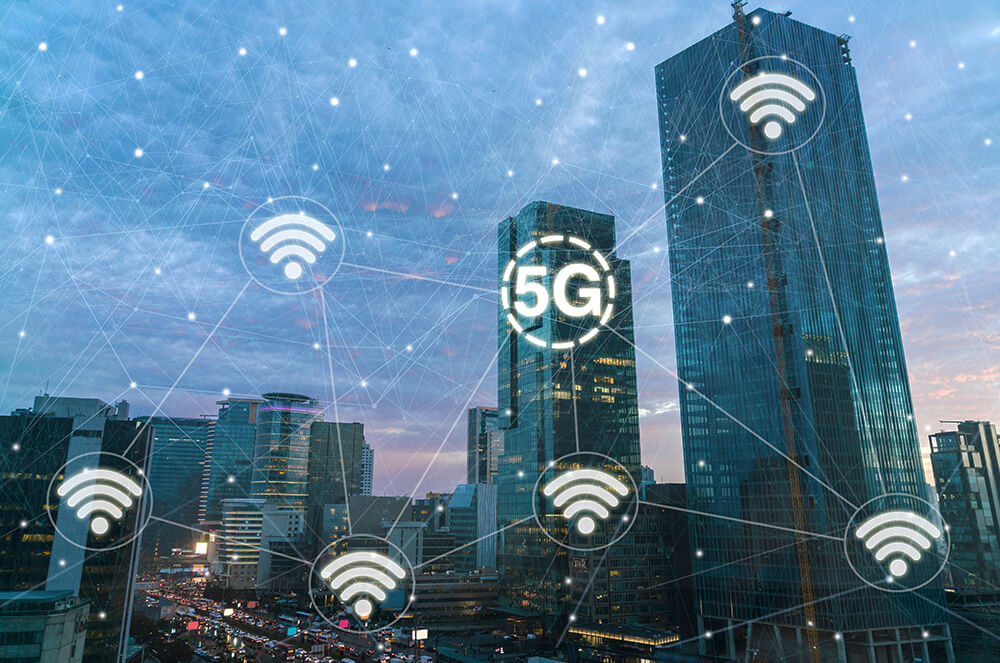 Physical
CPU: Qualcomm Platform
Dimension: 367 x 238 x 122 (mm, H x W x D)
Interface:
GE1 WAN: 1 x 100/1000Base-T Ethernet, RJ-45 with 802.3bt PoE++
GE2 LAN: 1 x 100/1000Base-T Ethernet, RJ-45
1 x SFP+ slot
1 x nano SIM slot
LED Indicator: Single LED (RGB)
Power Consumption: 18 Watt (Wi-Fi only), 26 Watt (Wi-Fi+5G NR)
Environmental Condition:
Operating Temperature: -40°C to 70°C
Operating Humidity: 10% to 95% non-condensing
Ingress Protection: Water/Dust protection rated IP67
Antenna Type:
2 x internal single-band 2.4G Wi-Fi antenna
2 x internal single-band 5G Wi-Fi antenna
6 x internal 5G NR antenna (including GPS)*
Mounting: Pole and wall mountable
Wi-Fi
Standard:
2.4 GHz: 802.11b/g/n/ax
5 GHz: 802.11a/n/ac/ax
Radio Chain: 2 x 2
Spatial Stream: 2
Performance:
2.4 GHz: up to 573.5Mbps phy rate
5 GHz: up to 1201Mbps phy rate
Maximum Transmit Power:
2.4 GHz: Up to 27dBm * (combined power)
5 GHz: Up to 26dBm * (combined power)
Minimum Receiver Sensitivity:
2.4 GHz 802.11n(HT20): -91dBm @ MCS0; -71dBm@MCS15
2.4 GHz 802.11n(HT40): -88.5dBm @ MCS0; -70dBm@MCS15
5 GHz 802.11ac(VHT40): -86.5dBm @ MCS0NSS1; -61dBm@MCS9NSS2
5 GHz 802.11ac(VHT80): -82dBm @ MCS0NSS1; -60dBm@MCS9NSS2
Max Number of Client: Up to 128 per radio
ESSID: Up to 4 per radio
*: Maximum power is limited by local regulatory requirements
LTE/5G NR ( EMEA )*
Cellular Standard:
- 5G Sub6 FDD: n1, n3, n5, n7, n8, n20, n25, n28, n66
- 5G Sub6 TDD: n38, n40, n41, n48, n77, n78, n79
- LTE: B1, B2, B3, B5, B7, B8, B11, B18, B19, B20, B21, B25, B26, B28, B32, B34, B38, B39, B40, B41, B42, B43, B46, B48, B66
- 3G (HSPA+, WCDMA): B1, B2, B5, B8
- GNSS: GPS/QZSS, Glonass, Galileo, BeiDou
Data Rate:
5G Sub6:
- > 2 Gbps (DL)
- DL 4x4 MIMO (bands > 1GHz)
- DL 2x2 MIMO (bands < 1GHz)
- UL 2*2 MIMO (n41/n77/n78/n79)

LTE:
- UL Cat 18: 2CC intra-band contiguous and 2CC Inter-band, 256QAM
- DL Cat 20: up to 7CC @ 20 Layers in 5 Bands
- DL 4x4 MIMO (bands > 1GHz)
- DL 2x2 MIMO (bands < 1GHz)
Region: EMEA/APAC/Taiwan